Wichita West


Class of 1971
---
Welcome to the website for Wichita West High School Class of 1971
---
---
PIONEER PROFILE OF THE WEEK
(New Profile shared every Monday. Yours might be next!)
Dr. Harold Dyck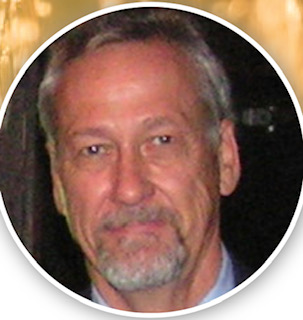 Click on Profile of the Week on the Sidebar Menu to Read His Profile
For more profile information on someone, look for that person's personal Pioneer Profile page. Please be sure we have your profile information that you would like to share.
---
---
Wichita West High School
Who Are We? The Pioneer Alumni Association is a group of Pioneer Alumni and current / former West High educators and friends of West High School.
What We Do? The Pioneer Alumni Association exists to provide support to West High Students and Staff and to connect Alumni with each other and their school.
https://www.usd259.org/domain/1023
*************************************
YOU'RE INVITED!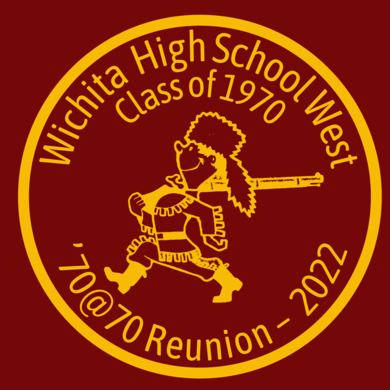 Members of the Class of 1970 and 1971 get together each quarter
at a local restaurant.
!!!!! NEXT 1970 & 1971 GET-TOGETHER!!!!!
"Lunch on the First"
We'll keep you posted on the next gathering date and location!
---
---
WEST HIGH REUNIONS
Wichita High School West Class of 1972
September 16 - 18, 2022
---
---
Wichita High School West Class of 1970
'70@70 50th Reunion
(The class of '70 is turning 70 years old!)
October 20 - 22, 2022
*****************************************
ALUMNI HALL AT WICHITA WEST HIGH SCHOOL IS OPEN!
Click on the West High Now Link for more pictures of the Open House.
~ ~ ~ ~ ~ ~ ~ ~ ~ ~ ~ ~
Wichita West Announces Inaugural
J. Fred Cramm Hall of Distinguished Alumni Honorees
Wichita, KS - Wichita West High School is pleased to announce our 1st Hall of Distinguished Alumni Class. The inductees are as follows:
Burns, Karla -- Broadway superstar

Burrell, Gary -- Co-Founder of Garmin

Knight, Bob -- 4-term Mayor of Wichita

Mason, Bill -- McDonald's POS systems

McCall, Mark -- Partner in Lime Rock Energy

McKay, John -- Real Estate Developer
Reiser, Merlin -- Owner of Sonic, Inc., in the Southern USA

Rowlett, Tracy -- Interviewed Presidents & covered MAJOR historical events as News anchor
at KTVT Dallas, TX

Smethers, Rick -- Military leader; Highest ranking in SEALs

The Inaugural Induction Ceremony will be held at Wichita West's Alumni Hall on March 9, 2023. Contact David Clark, Wichita West High School Athletic Director, for more information.
?????????????????????????????????????????????
MISSING CLASSMATES
Have Your High School Best Friends Joined the Website? To find out:
Click on Pioneer Profiles on the Sidebar Menu
Look for the Check Mark indicating they have joined this website
Please contact classmates who may not know about this website and our Facebook page!
???????????????????????????????????????
Check Out Photo Galleries on the Left Sidebar Menu to see School Pictures, Past Reunions, and Recent Gatherings!
and go to the 50th Reunion Album created by Marcia Ohmie Ashton at https://www.forever.com/app/users/marciaashton/files/0afa09fa-beab-4387-988a-6c7da04995ca/7ln7ocwdogjexmydncbufz7a8
---
We welcome your comments on what you would like to see on your website.
Check out our Facebook page by the same name - Wichita West Class of 71
In order to ensure you receive important messages from our class web site, as well as messages sent directly to you from other Classmates, it's important you add the email address noreply@classcreator.net (that's a .net, not a .com) to your Safe Senders List in your email program.