Wichita West


Class of 1971
Welcome Wichita West Class of 1971
We hope you enjoy our '71 Pioneers website. We are excited to share your pictures and stories with our other classmates.
We're INVITED!
Members of the Class of 1970 are encouraged to get together each quarter
at a local restaurant. They would like us to join them! The next gathering is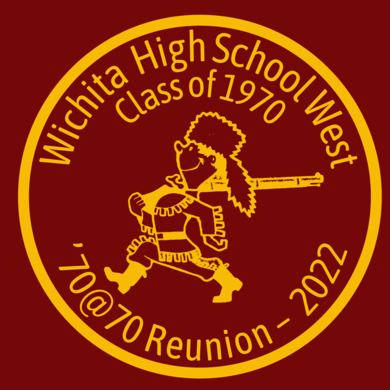 Wednesday, December 1st, 2021, 1 PM
Clutch House Bar and Grill
524 S. Seneca, Wichita
We hope you will come!
---

PIONEER PROFILE OF THE WEEK
(New Profile shared every Monday. Yours might be next!)
Dr. Lucinda (Cindy) Canaday Brothers-Full
Reunion Committee Member
Cindy helped us plan the reunion, and search for Missing Pioneers.
At West High, I realized that research in the library was maybe my most favorite thing, especially my sophomore year doing the research paper in Miss Turley's AP history class. As with all of us, God also gave me some of the most beautiful people as friends during my school years.
The summer after high school was spent volunteering, looking good, and going to Brothers-and- Sisters-in-Christ (BASIC) on Saturday nights. That fall I started at KU as I had planned since kindergarten and found myself rooming with Roz Hammergren at GSP Hall. Her mom (a deeply genuine and kind person) helped us decorate our dorm room with a cheery green carpet. However, my stay at KU was cut short when my first husband, Tim Brothers, and I were married. At this point, I was thankful for the secretarial courses I had taken in high school (following the advice of my mother to make sure I had a marketable skill). Tim loved hot-rodding, modifying old cars, and we discussed philosophy, not always with clear heads. His family was wonderful and remains so.
Moving to Indianapolis in 1974, we bought a house, got a union job, and had a baby – Bil – the love of my life. Struggling financially brings lots of worry, but a baby shows you the fun in life. After a long absence from church, I took Bil to St. Philips Episcopal Church on the near west side of Indianapolis. We both felt loved and welcomed in the nearly all black congregation and that helped me to get my feet on more steady ground. In 1980, we moved back to Wichita, but divorced in 1982. My son and I lived with my parents while I got a B.S. in Geology at Wichita State. The oil business being in a downturn when I graduated, I chose a graduate degree at O.U. in Norman and stayed in graduate school for 25 years! Being a single mother slows one down a bit. The results were an M.S. in Geology and a Ph.D. in Chemistry, along with a few publications. History is my hobby, but science is beautiful. (Continued on Cindy's Profile Page in the Comments section).
For more profile information on someone, look for that person's personal Pioneer Profile page.
Please be sure we have your profile information that you would like to share.
---
---
West High Trades Scholarships - We collected $1360 to be given to current West High School students entering the trades or trade schools. Marcia Ohmie Ashton and Jim Petty are part of the selection committee determining which 3 students receive assistance. They will also present the checks on behalf of the Class of 1971. Thank you for your generous donations to help West High Pioneers continue to excel!
---
---
50th Reunion coasters $5 each. Shipping is $10 for 1-4 coasters.
Contact Marcia Ohmie Ashton to purchase coasters. If you live in Wichita area, shipping is free, and you can pick them up at her house, and pay with a check or cash. Make checks payable to Ruby Renz. (Shipping for over four coasters will be determined when they are shipped by mail).
---
SEPT. 30 ~ OCT. 2, 2021 50th Reunion
Names and photos are in our Photo Galleries, Past Reunions
and go to the 50th Reunion Album created by Marcia Ohmie Ashton at https://www.forever.com/app/users/marciaashton/files/0afa09fa-beab-4387-988a-6c7da04995ca/7ln7ocwdogjexmydncbufz7a8
Thanks for Joining Us in person and online! We Miss You!
---
MISSING CLASSMATES ~ Have Your High School Best Friends Joined the Website?
Click on Pioneer Profiles
Look for the Check Mark indicating they have joined this website
We need everyone's help contacting classmates who may have moved or changed their email address, and don't know about this website and our Facebook page!
---
We welcome your comments on what you would like to see on your website.
Check out our Facebook page by the same name - Wichita West Class of 71
In order to ensure you receive important messages from our class web site, as well as messages sent directly to you from other Classmates, it's important you add the email address noreply@classcreator.net (that's a .net, not a .com) to your Safe Senders List in your email program.