Wichita West


Class of 1971
---
Welcome to the website for Wichita West High School Class of 1971
---
---
$$$$$$$$$$$$$$$$$$$$$$$
??? Guess how many students at WWHS
now receive free or reduced lunches???
Click West High School Now at the left for answer.
If you're wrong, please consider donating! If you're right, please consider donating!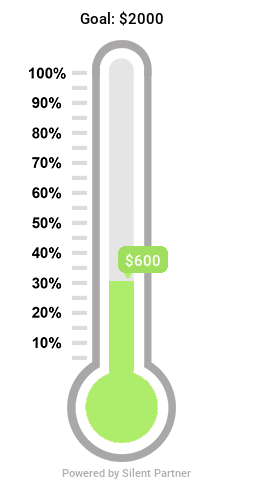 SCHOLARSHIP DONATIONS
Please Give by DECEMBER 1, 2022
YOU can help this year with just a phone call to
Kerri Green at West High, 316-973-3607!
Donations given directly to the school are income tax deductible. Pay in cash (delivered in person), check, credit or debit card. The amount so far received is from 2 people.
Give $10 - $20 - $30 - anything will help!
See the Donation Center tab at the left, for more ways you can help Wichita West High 2022-2023!
~~~~~~~~~~~~~~~~~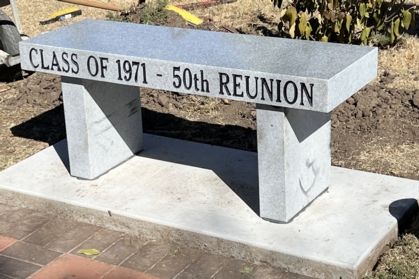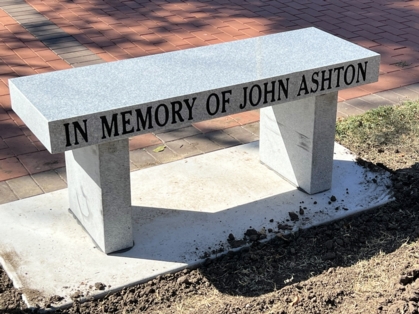 This bench for our class and remembering John Ashton is placed along the brick walk at West High!!! Thank you Marcia Ohmie Ashton, Bruce Unruh, and all those who helped with this project!
(Purchase of these bricks and benches helps support today's West High students and projects).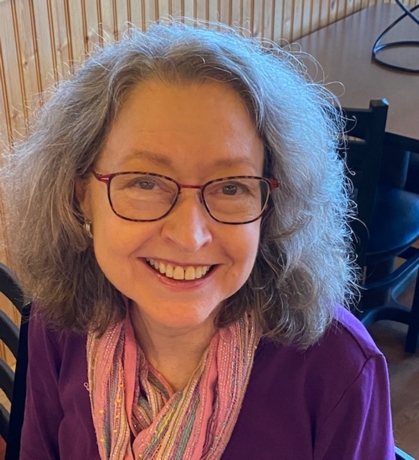 WHO BELIEVED IN YOU
WHEN YOU WERE IN HIGH SCHOOL?
Please consider adding a West High student to your list of Christmas gift recipients by contributing to their future. Remember—a contribution to students today is a contribution to our own futures. They will soon be paying into the Social Security and Medicare money pools. They will soon be voting. They will soon be inventing medications and equipment that improve the lives of the elderly (that would be us). They undoubtedly already are forming their beliefs about "old people." Let's speak hope into them with scholarships from old people who have never met them but believe in them. They need us. We need them.
Who believed in you when you were in high school?
Pay it forward. Or start a new trend.
The deadline to give donations for 2022-2023 student scholarships is
DECEMBER 1–ONLY A FEW DAYS AWAY!
---
---
PIONEER PROFILE OF THE WEEK
(New Profile shared every Monday. Yours might be next!)
Mark S. Ortman
Click on Profile of the Week on the Sidebar Menu to Read His Profile
For more profile information on someone, look for that person's personal Pioneer Profile page. Please be sure we have your profile information that you would like to share.
---

Be sure to check out our class Facebook page at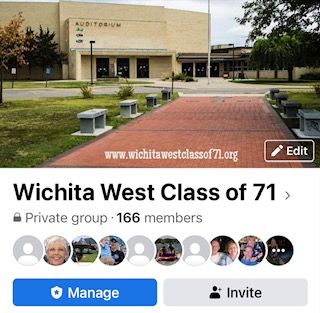 ************************************
YOU'RE INVITED!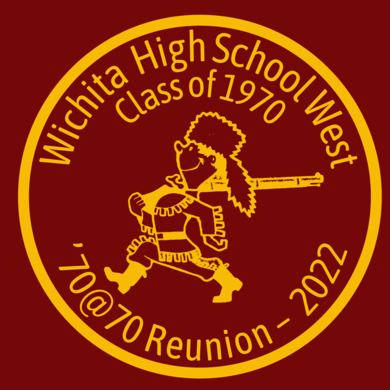 Members of the Class of 1970 and 1971 get together each quarter
at a local restaurant.
!!!!! NEXT 1970 & 1971 GET-TOGETHER!!!!!
"Lunch on the First"
Thursday, December 1, 2022, 1:00 PM
Picasso's Pizzeria
*****************************************
Wichita West High School
Who Are We? The Pioneer Alumni Association is a group of Pioneer Alumni and current / former West High educators and friends of West High School.
What We Do? The Pioneer Alumni Association exists to provide support to West High Students and Staff and to connect Alumni with each other and their school.
https://www.usd259.org/domain/1023
ALUMNI HALL AT WICHITA WEST HIGH SCHOOL
Click on the West High Now Link for more pictures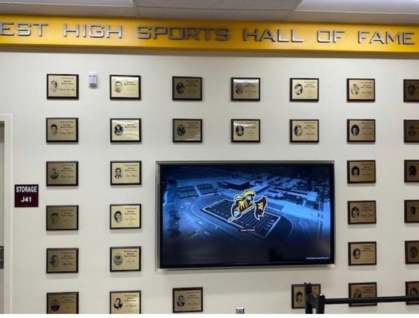 J. Fred Cramm Hall of Distinguished Alumni Honorees
Wichita, KS - Wichita West High School is pleased to announce our 1st Hall of Distinguished Alumni Class.

The Inaugural Induction Ceremony will be held at Wichita West's Alumni Hall on March 9, 2023. Contact David Clark, Wichita West High School Athletic Director, for more information.
**************************
Check Out Photo Galleries on the Left Sidebar Menu to see School Pictures, Past Reunions, and Recent Gatherings!
and go to the 50th Reunion Album created by Marcia Ohmie Ashton at https://www.forever.com/app/users/marciaashton/files/0afa09fa-beab-4387-988a-6c7da04995ca/7ln7ocwdogjexmydncbufz7a8
---
We welcome your comments on what you would like to see on your website.
Check out our Facebook page by the same name - Wichita West Class of 71
In order to ensure you receive important messages from our class web site, as well as messages sent directly to you from other Classmates, it's important you add the email address noreply@classcreator.net (that's a .net, not a .com) to your Safe Senders List in your email program.