Wichita West


Class of 1971
Welcome Wichita West Class of 1971
We hope you enjoy our '71 Pioneers website. We are excited to share your pictures and stories with our other classmates.
---
Did You Go?
Members of the Class of 1970 get together each quarter
at a local restaurant. They invited us to join them last Wednesday and future reunions!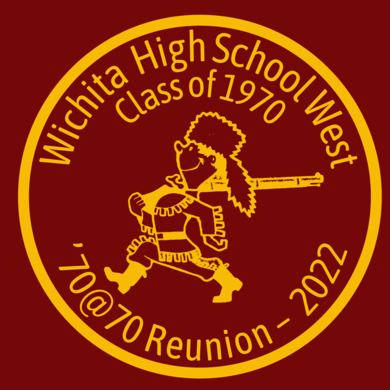 We Want to See Your Pictures
​​​​​​ and Hear Your Stories!
---

PIONEER PROFILE OF THE WEEK
(New Profile shared every Monday. Yours might be next!)
Wayne Rowland
Reunion Committee Member
Wayne helped us set up the reunion, and search for Missing Pioneers.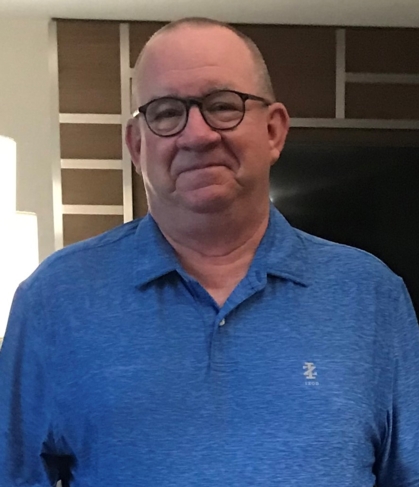 I got an Air Force ROTC scholarship out of high school and went to Wichita State University and earned a Bachelor's of Business Administration degree (Major in Finance and minor in Economics). Upon graduation I had a 12–24-month delay to active duty due to draw down from the end of the Viet Nam conflict. I went to a Chicago Cubs tryout and was offered a position. I played for them for two years when I was called to active duty.
I was originally assigned as an Accounting and Finance/Budget Officer at Lackland AFB, Texas. I was selected for Navigator training in 1978 and went to Mather AFB, California for training. I graduated first in my class and was selected for Navigator/Bombardier training. I completed B-52 training at Castle AFB, California in 1979. I flew B-52's (I have flown B-52D, B-52G and B-52 H) for 14 years as both Navigator and Radar Navigator. I accrued more than 5,000 hours in the B-52.
I was stationed at Ellsworth AFB, South Dakota; Dyess AFB, Texas; Anderson AFB, Guam. In 1984 I became head of combat plans 3rd Air Division Anderson AFB, Guam. I moved to Hickam AFB, Hawaii to become head of the Bomber/Tanker Division Headquarters PACAF.
In 1989 I became Chief of Cruise Missile Planning, Headquarters EUCOM Stuttgart, Germany.
I was in Berlin the night the Berlin Wall came down. I was an escort for a youth soccer team. Our hotel was two blocks from the wall (no I did not bring a piece of the wall home with me).
In 1992 I became Chief of Combat Operations 2nd Bombardment Wing Barksdale AFB, Louisiana.
I retired from the Air Force in 1994.
After retirement I worked for a friend at her travel agency as leisure specialist. I mostly booked cruises for groups. I then worked at National Institute of Standards and Technology (NIST) as a travel specialist.
(Continued on Wayne's Profile Page in the Comments section).
For more profile information on someone, look for that person's personal Pioneer Profile page.
Please be sure we have your profile information that you would like to share.
---
---
West High Trades Scholarships - We collected $1360 to be given to current West High School students entering the trades or trade schools. Marcia Ohmie Ashton and Jim Petty are part of the selection committee determining which 3 students receive assistance. They will also present the checks on behalf of the Class of 1971. Thank you for your generous donations to help West High Pioneers continue to excel!
---
---
50th Reunion coasters $5 each. Shipping is $10 for 1-4 coasters.
Contact Marcia Ohmie Ashton to purchase coasters. If you live in Wichita area, shipping is free, and you can pick them up at her house, and pay with a check or cash. Make checks payable to Ruby Renz. (Shipping for over four coasters will be determined when they are shipped by mail).
---
Names and photos are in our Photo Galleries, Past Reunions
and go to the 50th Reunion Album created by Marcia Ohmie Ashton at https://www.forever.com/app/users/marciaashton/files/0afa09fa-beab-4387-988a-6c7da04995ca/7ln7ocwdogjexmydncbufz7a8
Thanks for Joining Us in person and online! We Miss You!
---
MISSING CLASSMATES ~ Have Your High School Best Friends Joined the Website?
Click on Pioneer Profiles
Look for the Check Mark indicating they have joined this website
We need everyone's help contacting classmates who may have moved or changed their email address, and don't know about this website and our Facebook page!
---
We welcome your comments on what you would like to see on your website.
Check out our Facebook page by the same name - Wichita West Class of 71
In order to ensure you receive important messages from our class web site, as well as messages sent directly to you from other Classmates, it's important you add the email address noreply@classcreator.net (that's a .net, not a .com) to your Safe Senders List in your email program.