Wichita West


Class of 1971
---
Welcome to the website for Wichita West High School Class of 1971
---
---
PIONEER PROFILE OF THE WEEK
(New Profile shared every Monday. Yours might be next!)
Don Bunker (and Bruce Unruh)
held Open House during 50th Reunion
Click on Profile of the Week on the Sidebar Menu to Read His Profile
For more profile information on someone, look for that person's personal Pioneer Profile page. Please be sure we have your profile information that you would like to share.
---
---
YOU'RE INVITED!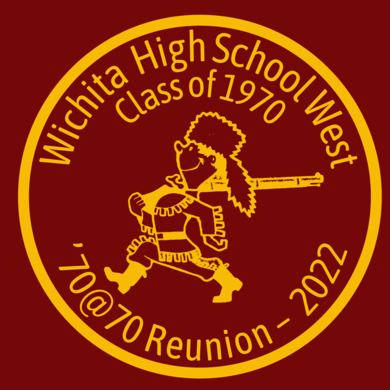 Members of the Class of 1970 and 1971 get together each quarter
at a local restaurant. We'll let you know when the next reunion is scheduled. We Want to See Your Pictures and Hear Your Stories!
---
MISSING CLASSMATES ~ Have Your High School Best Friends Joined the Website? To find out:
Click on Pioneer Profiles on the Sidebar Menu
Look for the Check Mark indicating they have joined this website
We need everyone's help contacting classmates who may have moved or changed their email address, and don't know about this website and our Facebook page!
---
Check Out Photo Galleries on the Left Sidebar Menu to see School Pictures, Past Reunions, and Recent Gatherings!
and go to the 50th Reunion Album created by Marcia Ohmie Ashton at https://www.forever.com/app/users/marciaashton/files/0afa09fa-beab-4387-988a-6c7da04995ca/7ln7ocwdogjexmydncbufz7a8
Thanks for Joining Us! We Miss You!
---
We welcome your comments on what you would like to see on your website.
Check out our Facebook page by the same name - Wichita West Class of 71
In order to ensure you receive important messages from our class web site, as well as messages sent directly to you from other Classmates, it's important you add the email address noreply@classcreator.net (that's a .net, not a .com) to your Safe Senders List in your email program.